We were asked to design and build this website for relocation and investment specialists. Being a startup company, they had no existing branding. We began by discussing the target market, competitors and key demographics of their potential customers.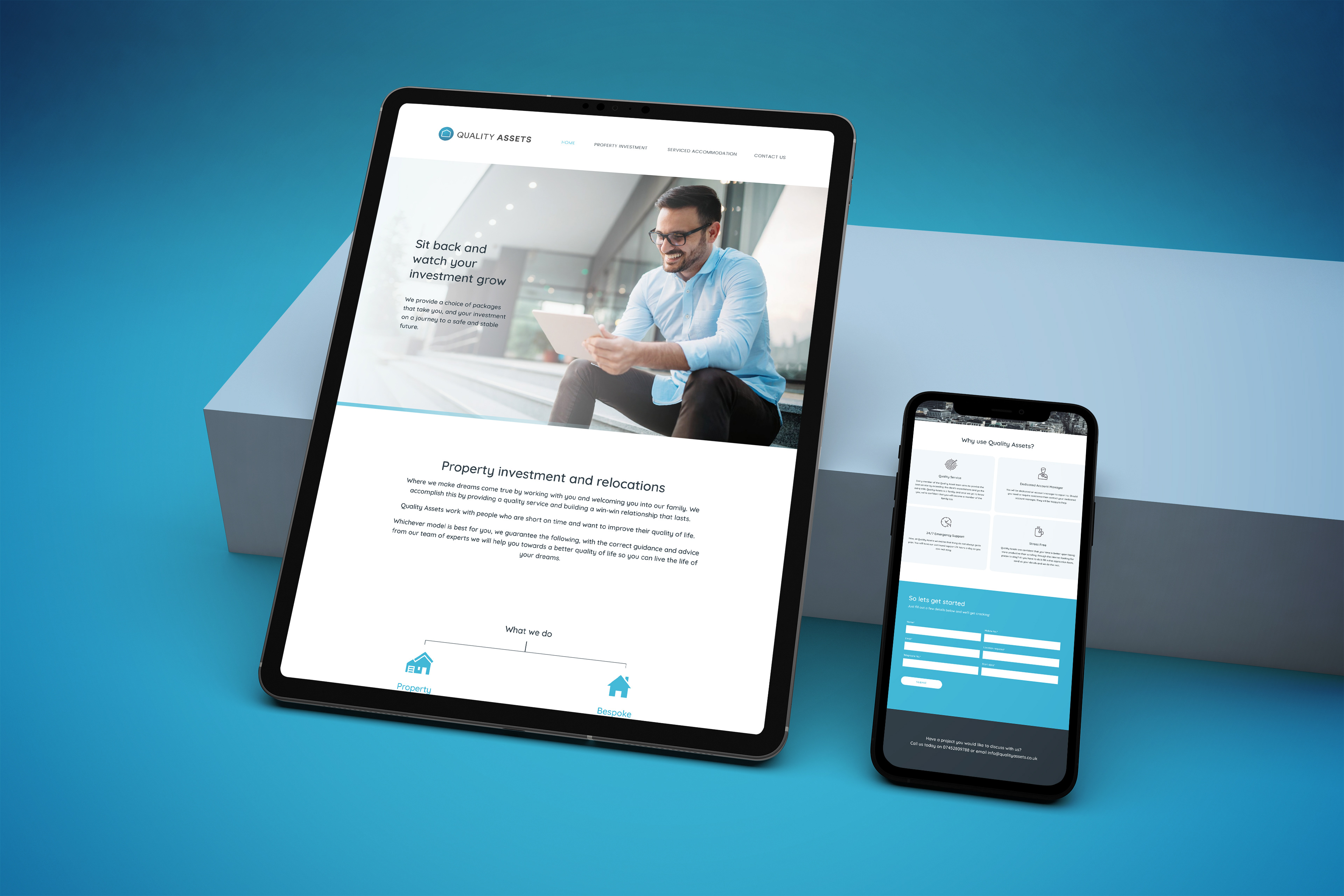 Building a brand from scratch
After a preliminary meeting with the client we decided upon a approachable but professional aesthetic. Wording was to be kept to a minimum, stock photography was selected to reflect the demographic of the sites audience and a clean and corporate look was implemented.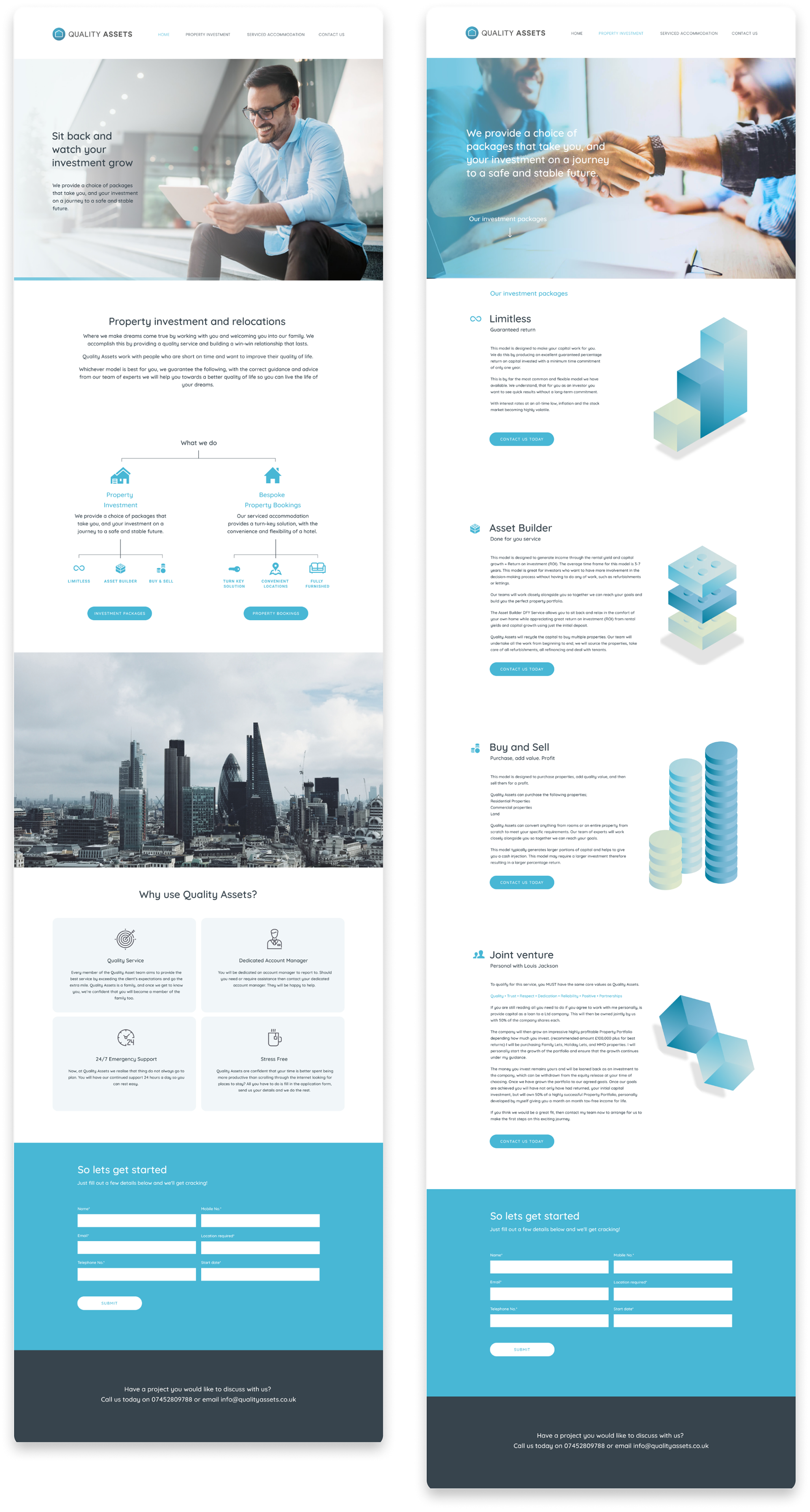 A brand new website and the beginnings of a brand.
Diagrams, 3D elements and icons were created to illustrate various aspects of the service that Quality Assets were offering. Stock photography was chosen to reflect the kind of properties and clients that they were targeting and reinforce the brand as they move forward.